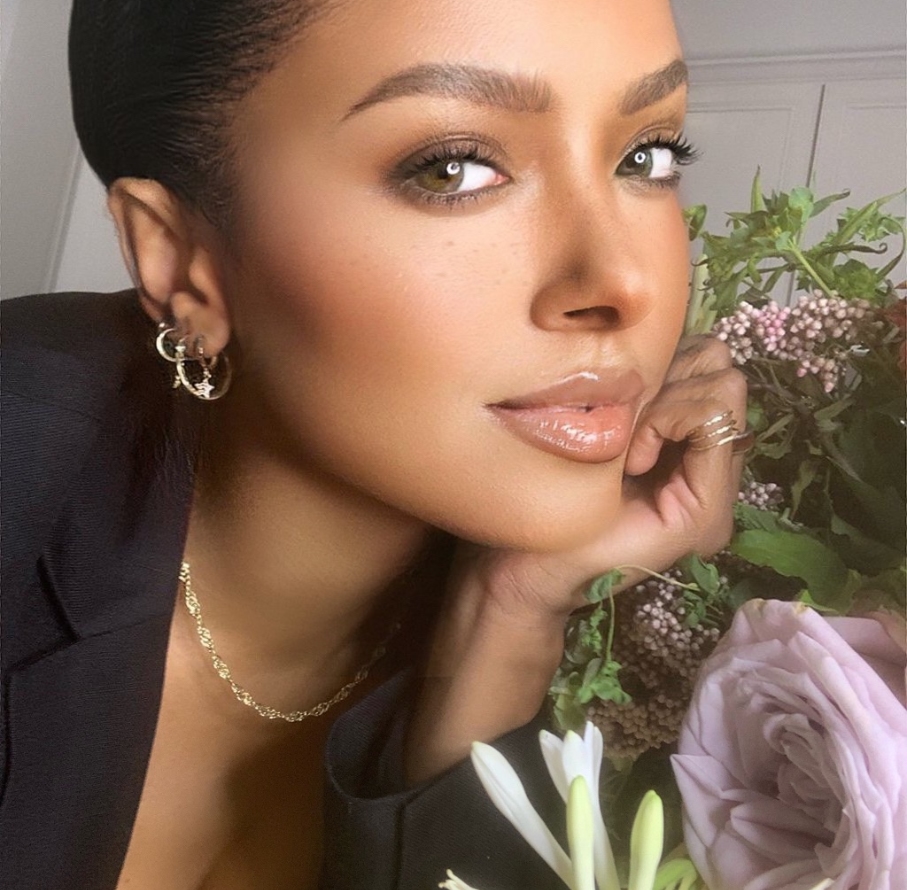 Kat Graham
Kat Graham is a critically-acclaimed actress, music artist, and producer.
What does BE MORE YOU mean to you?
#BeMoreYou means loving all aspects of yourself and celebrating your individuality. It means bringing out the truest most authentic expression of yourself into everything that you do.
This was the year that made us all stop and reflect on what means the most. This was the year that made us look in the mirror and ask what in life is truly important. This was a year, more than any year in my history, where I had to take a hard look in the mirror and ask myself if I have truly been my most authentic self.
A huge way I did that, was by buying pieces online. I fell in love with gold chunky chains, and freshwater pearls. I found a love of hand-painted beads and delicate diamond rings. I went into the archive of different designers from the 80s and bought vintage pieces and paired them with delicate gold chained necklaces from Pagoda. I discovered myself again through my style.
I was born in Switzerland to a Liberian man, and a Jewish woman of Russian Polish lineage. It's safe to say I have always been different. The more successful I became, the more I was reminded about my lack of fitting in. That extended eventually into my fashion, where I was consistently bullied online for my flamboyant and sometimes downright eccentric style. There were moments where I contemplated fitting in just to make the bullying stop. But the more I tried to fit in, (which never works by the way!) the less happier I became. So I lived in my truth, stylistically and personally. I had to. I then only worked with companies, projects, people and studios that matched my values about inclusion, accessibility, diversity, and versatility.
All that to be said, jewelry isn't just jewelry. It's a tool for you to use to express yourself, to represent your style, values, and sentiments. Yes it's good to be yourself. But what would you look like if you were the most you you could be? What if you became your ultimate self? Look in the mirror and ask yourself, "what does it mean to be more you?"
That's what I asked myself this year, and that is why I joined the Pagoda Be More You squad. We all have so many layers and dimensions. I'm an actress, singer, animal lover, humanitarian, friend, daughter, and citizen of the world.
And whether your passion is entertainment, fashion, beauty, education, medicine, or politics, I want everyone to feel like they can wake up in the morning and fulfill their calling while feeling like they can embrace every aspect of themselves. This is why this squad means so much to me! I truly believe that if we all embraced #BeMoreYou and what we stand for, the world will be a better place.
Together with this awesome #BeMoreYou collective, I hope to encourage a new generation to embrace themselves and more importantly, each other. Congrats #BeMoreYou Squad! You all look beautiful.
XOXO Kat